Grand Trunk Double Hammock: Print Parachute Nylon with Carabiners and Hanging Kit
I love hammocks. Love em. I think the hammock was probably human-kind's first idea, and still its best. Get one of these, and you can throw away the rest of your furniture. I've given a lot of these to friends as gifts over the years. Great for travel.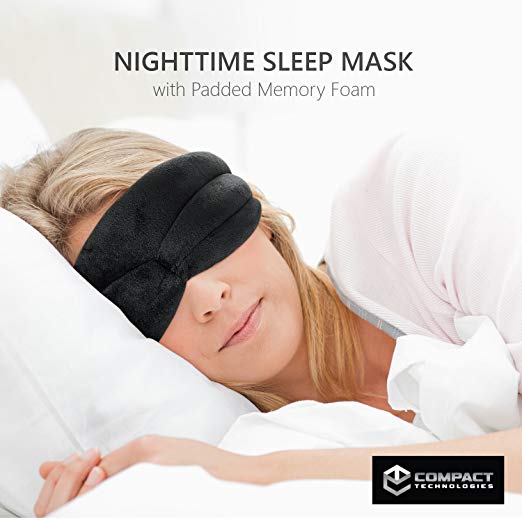 Nighttime Sleep Mask w/ Padded Memory Foam
My pale eyelids are useless at blocking light, so I always travel with a sleep mask, and this is the best—hands down. It molds to your face, doesn't touch your eyelids, doesn't make your eyes sweat, etc. I've left a bunch on planes, but always buy another one. They're not cheap, but for me, definitely worth the price.
Thermos Stainless King 40 Ounce Beverage Bottle
Heat water once and keep it all day for coffee, tea, etc. when you're on the road.
HitchSafe HS7000 Key Vault
My buddy Kyle Thiermann has one of these on his car, and it's great. I got one for the van so I can leave the keys locked up but not worry about locking myself out of the van if I lose them out on a trail or whatever. Very cool unit.
Bonsenkitchen Electric Milk Frother, Perfect Gift for Coffee Lovers
These frothers can be pretty finicky and cheaply made. This one, however, seems to be holding up. Great for blending MCT oil into your coffee, Mud\Wtr, etc. Its perfect to bring traveling when you don't have access to a blender.
eBags Pack-it-Flat Hanging Toiletry Kit for Travel
This thing is pretty brilliant. Packing toiletries is always a pain, especially when you don't have a ton of room in your suitcase. This holds so much stuff, but is designed to fit flat inside a suitcase and takes up very little space. It's lined to protect against leaks and has an expandable section in case you need it.
YETI Rambler 20 oz Stainless Steel Vacuum Insulated Tumbler w/MagSlider Lid
I think it's safe to say that I've tried just about every insulated travel mug that's out there. Most of them are pretty terrible. This one is by far the best I've tried. The sliding black magnet on the lid comes right off so that it can be cleaned easily and opens and closes without a struggle. It has a great mouth feel and keeps things hot or cold for a long, long time.