BestBookStand Nice Production INP-101-O Book Stand
Love this thing. If you write or do anything else at a desk, one (or two) of these can make life a lot easier.
Instant Pot DUO60 6 Qt 7-in-1 Multi-Use Programmable Cooker
Got one of these bad boys and have been cooking up some great stews, soups, chili, oatmeal.... I love that you just throw the ingredients in, push a button, and half an hour later, you're good to go. It's like a whole kitchen in one pot. If you like home-cooked food, but aren't into lots of pots to clean up afterwards, this thing is for you.
Shark Navigator Upright Vacuum for Carpet and Hard Floor
This thing sucks (in a good way). No bags, no crazy Dyson prices. Love it.
Maxracy 2 Set Garlic Peeler Silicone Easy Roll Tube Useful Garlic Odorfree Kitchen Tool
Andrew Weil told us about these things. They work great. No more sticky fingers with garlic paper all over the place.
Rowenta VU2531 Turbo Silence Oscillating 12-Inch Table Fan
On the low setting, this thing is as silent as a ninja. Even on higher settings, you barely hear it. Great bedroom ventilator. Silently blows those farts away.
Caravan Sports Infinity Zero Gravity Chair
Not as good as a hammock, but close. I have a couple of these on the back patio and love them.
Mercer Culinary Genesis Forged Chef's Knife, 8 Inch
You never need more than eight inches. Am I right, ladies? This thing holds an edge and has a smooth grip that doesn't get slippery (and dangerous) when wet.
Lodge 12 Inch Cast Iron Skillet. Pre-Seasoned Cast Iron Skillet
Pretty much all you need. This thing is heavy, but if you take care of it, you've got it for life. Goes in the oven, on the stove, or in the fire. Cowboy tested.
Transparent Classic Hot Water Bottle
My wife is a tropical creature, so she's often cold at night. We've gone through a lot of water bottles. They always end up leaking, which is a freakin disaster. These things are built like BMWs. Solid. Thick plastic. Serious stoppers. Not gonna leak. Like what grandma used.
Grand Trunk Double Hammock: Print Parachute Nylon with Carabiners and Hanging Kit
I love hammocks. Love em. I think the hammock was probably human-kind's first idea, and still its best. Get one of these, and you can throw away the rest of your furniture. I've given a lot of these to friends as gifts over the years. Great for travel.
Black & Decker Dustbuster Cordless Vacuum
This thing works great. Cleans up dust, dirt and all the Topanga bugs that fly into my kitchen.
I like strong coffee. After trying countless other brewing systems, this little thing seems to work the best. Plus it's easy to use and super cheap, so what's not to love?
Thermos Stainless King 40 Ounce Beverage Bottle
Hot water all damned day. Sometimes, I'll brew up a thermos of green tea in the morning and go through it at my desk. So, even though I know my body is slowly melting away cause I just sit there all day, at least I'm drinking green tea! That's something, right?
Fugoo Style S 100% Waterproof Bluetooth Speaker
This bluetooth speaker is great. It's durable, super loud and 100% waterproof. It's great for the house, but also small enough to pack in your suitcase and take on trips. We took it to Bali and had it out by the pool without having to worry about it getting ruined by excessive diving or rainy season downpours.
Bonsenkitchen Electric Milk Frother, Perfect Gift for Coffee Lovers
These frothers can be pretty finicky and cheaply made. This one, however, seems to be holding up. Great for blending MCT oil into your coffee, Mud\Wtr, etc. Its perfect to bring traveling when you don't have access to a blender.
Bedsure Knitted Sherpa Throw Blanket Grey Knit-Sherpa 50x60 Rustic Home Decor Bedding Blanket
This blanket is amazing. It's soft, warm and always a crowd favorite.
I'm terrible when it comes to drinking enough water. Iced tea is a lot more appealing and helps to keep me from getting too dehydrated. These infusers are great for making huge batches of iced tea that I can refrigerate and drink at my leisure.
AVACRAFT Stainless Steel Saucepan with Glass Lid, (2.5 Quart)
This saucepan is the best. I use it over fires, on my camping stove and at home. It's got a metal handle so you can put it in the oven. There are measurements on the inside, which makes it easy to make oatmeal and other such dishes. The top has little holes and there are spouts on either side of the pan, which basically means its a saucepan and strainer all in one.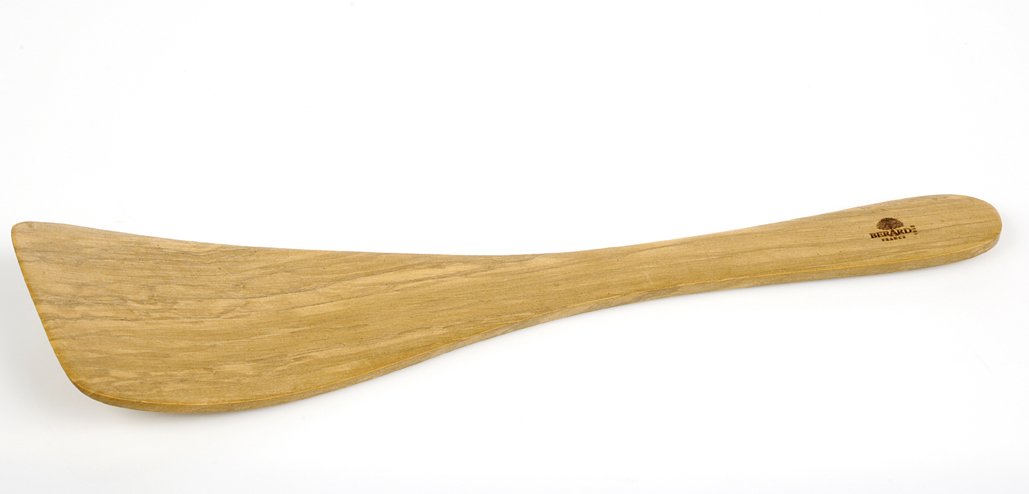 Berard Olive-Wood Handcrafted Curved Spatula
Love this thing. Great for stir-fries, safe to use on nonstick pans and most importantly, it's not plastic.
Clothes pins 40 PACK,2 Inch Multi-purpose Stainless Steel Wire,Cord Clothes Pins Utility Clips,Hooks for Home/Office
Regular clothes pins degrade in sunlight. These do not. They last forever and provide just the right amount of tension. I also use them in the kitchen for securing open bags of food. Reliable for all of your clamping needs.
Dr. Bronner's Pure-Castile Liquid Soap Value Pack
This soap is great for just about anything. I like diluting it to make it last even longer than it does… works great for washing your body, face, even hair + dirty dishes & surfaces in your house.
ZeroWater 10 Cup Pitcher with Free Water Quality Meter
I use this filter mostly in the van, but I recently realized it filters water a whole lot better than my filter at home, so I might need to get another one for the house. It comes with a free water quality meter so you can see how "filtered" your filtered water actually is. Why is it better than the Brita? ZeroWater utilizes a 5-stage filter which includes a large amount of ion-exchange resin, a technology commonly used in reverse-osmosis systems. The ZeroWater filter attracts metal ions in the water, which effectively eliminates all inorganic dissolved solids like metals. This is why ZeroWater (accurately) reports that their water has zero "dissolved" solids — a point they prove by including a TDS tester with their pitchers.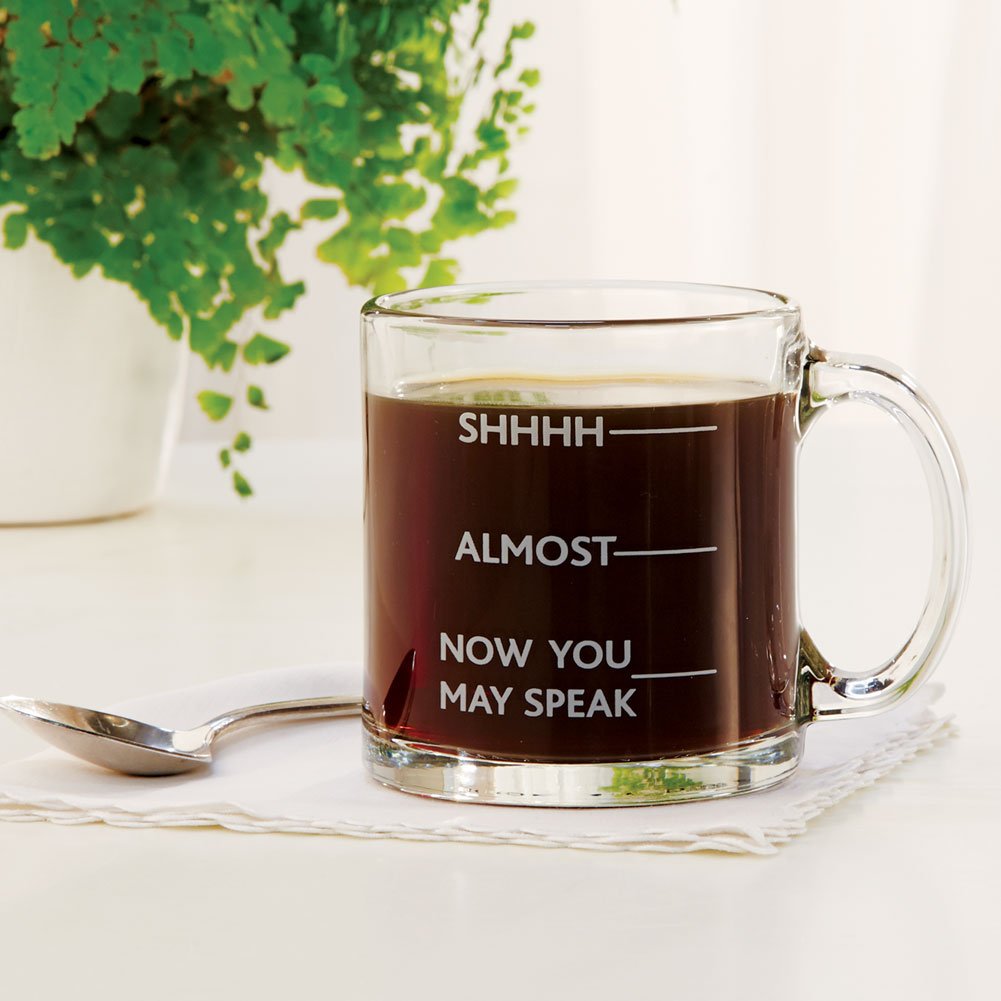 SIGNALS Shhh, Almost, Now You May Speak - Funny Glass Coffee Mug
Posted this mug on Instagram recently and quite a number of you asked for the link. Only thing missing is a line that says "Time to shit"…