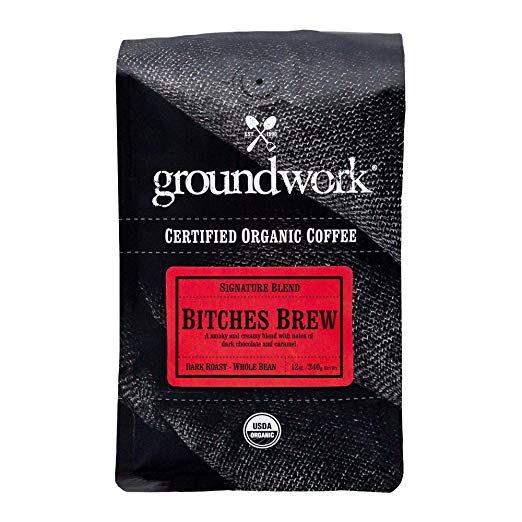 Bitches Brew Groundwork Organic Whole Bean Dark Roast Coffee
My favorite coffee as of late. Dark, robust and extra bitchy.
Scorned Woman Hot Sauce 5oz. (3 Pack)
This hot sauce is the best and only available online. It's flavorful, rich, and smoky. It's quite hot, so I like to dilute it halfway with olive oil. One thing to note - this scorned woman has a big mouth, so be careful not to pour too quickly.
Kasandrinos Organic HUGE 3 LITER Extra Virgin Greek Olive Oil
Most olive oil is shit & cut with all sorts of other processed oils in order to cut costs for the manufacturer. This stuff is the real deal. It's organic, tastes great & is produced by a small family business.
Nutiva Organic, Cold-Pressed, Unrefined, Virgin Coconut Oil from Fresh, 54-ounce (Pack of 2)
This is coconut oil. It comes in big jugs. I use it for sautéing things.
Organic Inulin FOS Powder Prebiotic Intestinal Support, Colon & Gut Health
Jeff Leach (Episode #207 of Tangentially Speaking) is a world renowned expert on the microbiome. When I asked him if I should be taking probiotics, he said I was better off licking my kitchen floor and saving myself the money. Instead, he suggested taking Inulin. It's full of fiber, easy to digest and is great for gut and colon health. It's flavorless and completely dissolves in liquid, so I add some to my coffee in the morning.
I'd been hearing about Dry Farm Wines for a while and finally decided to give them a try. In the United States, wine producers can use 76 different additives in wine, without disclosing any of them on the bottle. Not to mention, many commercially produced wines contain added sugar, are produced unsustainably and are lacking in any beneficial bacteria or healthy, native yeasts. Dry Farm Wines hand selects wine from around the world and lab tests each bottle to ensure it meets their quality standards. All of their wines are sustainably produced, sugar-free, organic and/or biodynamic, mycotoxin & mold-free and contain zero additives. Dry Farm Wines claim you'll never get a hangover, a headache nor sleep poorly as a result of their wines. I was skeptical, but so far, their claims have held up. I would always get headaches after drinking white wine, but not with these. No hangovers or sleep issues either. Plus, every bottle I've tried has been delicious. You can select a box with white, red or both, and if you sign up with my link above, they'll throw in an extra bottle for free.